Dempers and Seymour have developed the Mining Rock Mass Model (MRMM), a unique approach to collecting, analysing and presenting geotechnical information that addresses the requirements of the end users with the added benefit that the models can be customised directly to the client needs.
The MRMM is dynamic tool incorporating geotechnical and structural parameters into mine design and planning. The MRMM allows all logged values and calculated geotechnical parameters for the major rock classification systems to be represented in three dimensional block models.
*Please be aware that this video has audio.

In addition, block models of rock mass parameters that can include rock strength, shear strength, fracture frequency or other parameters are created to allow spatial interrogation of different geotechnical characteristics of the rock mass. These models are constrained by the available geological and structural data and are analogous to a resource block model in the way that they can be viewed and incorporated into the mine feasibility study and planning process.
The concept of the MRMM has been specifically developed to enable better and more precise appreciation of rock mass conditions across the project area than has been achieved in the past, thereby optimising the use and application of the available geotechnical data and improving confidence in the outcomes of geotechnical investigations.
Read Article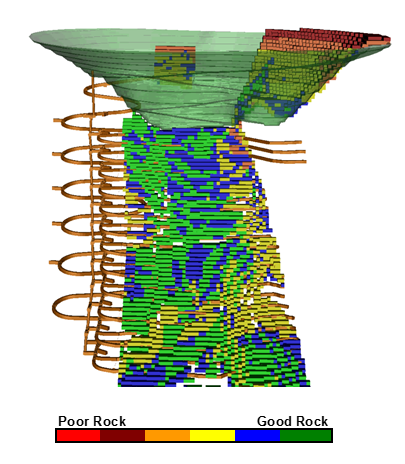 MRMM three dimensional block models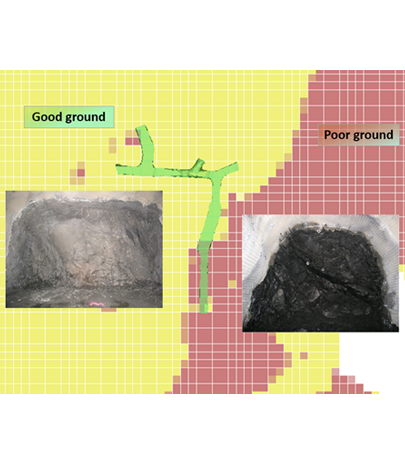 Underground Application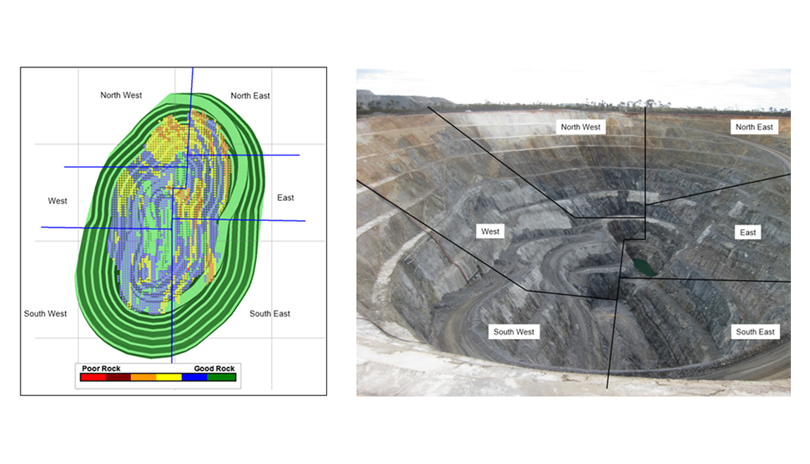 Open Pit Application